Oh how I do love Eastern Market! I love the handmade wares, the organic fruits and fresh-cut flowers, and the history of the buildings and tradition. I love the people watching, and catching up with neighbors. I love browsing, just to browse... for no other reason than because it's a gorgeous, crisp Sunday morning, I have a cup a hot tea in one hand, and newest issue of the Hill Rag, tucked in the other.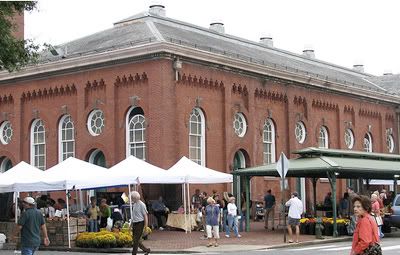 So when a devastating fire ripped through the historic South Hall last April, I have to say that I was actually not surprised at the genuine outpouring of support from the Capitol Hill community, and surrounding DC neighborhoods to help rebuild the Hall. Countless supporters felt the love for this institution that I, too, share. Operating for 134 years, Eastern Market, has come to stand as a symbol of this city's history, creativity, and community commerce. So, I guess I just wanted to say, that as a strong supporter of restoration and continued appreciation of historic places, it is my sincere hope that Eastern Market is rebuilt withstand 134+ more...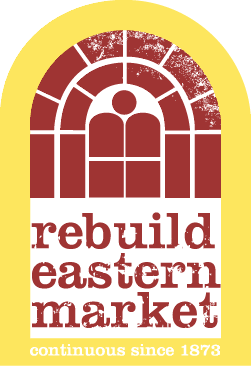 Just some great architectural salvage and antiques for the home, from last weekend's visit to the Flea Market at Eastern Market...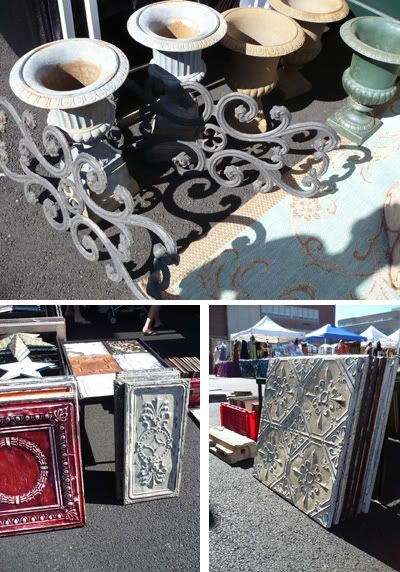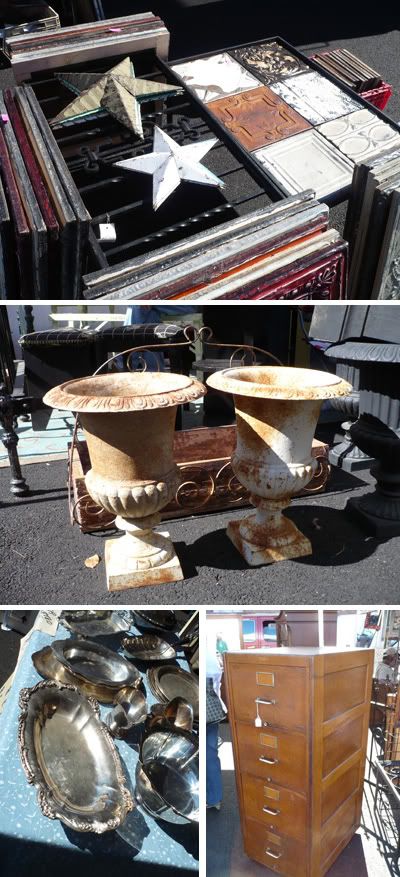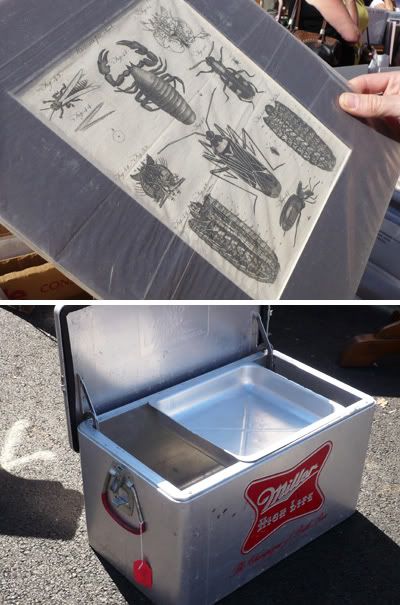 (Images by RowHouse, Decal by Rebuild Eastern Market)